Moving into a new house can be stressful, especially if you have children. When you're moving with kids, you might be met with some resistance, lots of questions, and a wide range of emotions. It's no secret that moving with children is an extra challenge to the relocation process, but luckily for you, we have some tips to help make the process as smooth as possible.
Start Packing Early
Far too often, families wait until the last minute and are met with the stress and anxiety of packing up an entire house in a couple of weeks. Especially with children, the packing process may take longer than you think. It's best to give yourself and your family more than enough time to pack so you don't feel as overwhelmed as the move-in date approaches.
Keep A Positive Attitude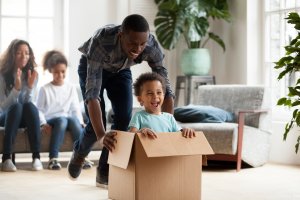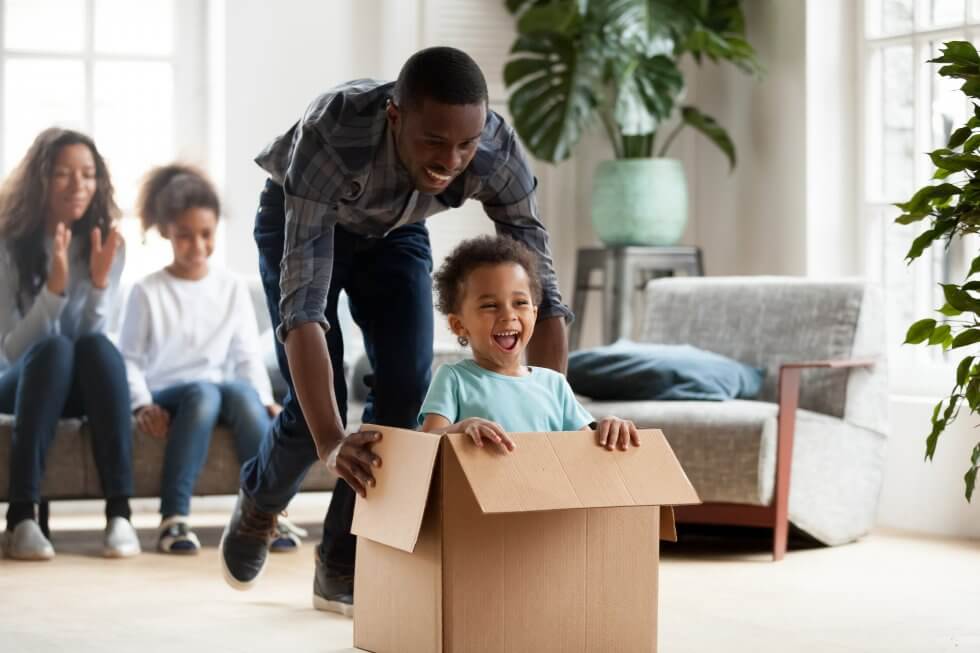 Although moving can be stressful, or sometimes even sad, it's important to keep a positive attitude because your children will pick up on it. They may feel angry, nervous, or uncertain, but a positive attitude from you can help ease them into the change. Try and make the move feel exciting for them by discussing the cool park in the new neighborhood or how great the new house will be. 
Visit Your New Home Ahead Of Time
One thing that can ease the moving process for children is seeing the new house before the actual move-in day. It can be scary to move into a completely unknown place, especially for children who are already unsure of leaving their old home behind. Familiarizing your children with the new house is a great way to make the process more comfortable and even exciting!
Keep Them Involved In The Process
Lastly, try your best to keep your children involved throughout the moving process. Not only will this make them feel more comfortable, but it could help you out too. Let them help with packing boxes and organizing their belongings if they're up for it! 
Although moving with kids can be a stressful process with lots of different emotions, it can also be an exciting time for your family and your children. 
If you're looking to relocate to a beautiful southern town with all that southern charm, Charleston, South Carolina might just be the right place for you. If you're ready to make that move to Charleston, reach out to our team at Drew Sineath & Associates, and we'd be happy to help!