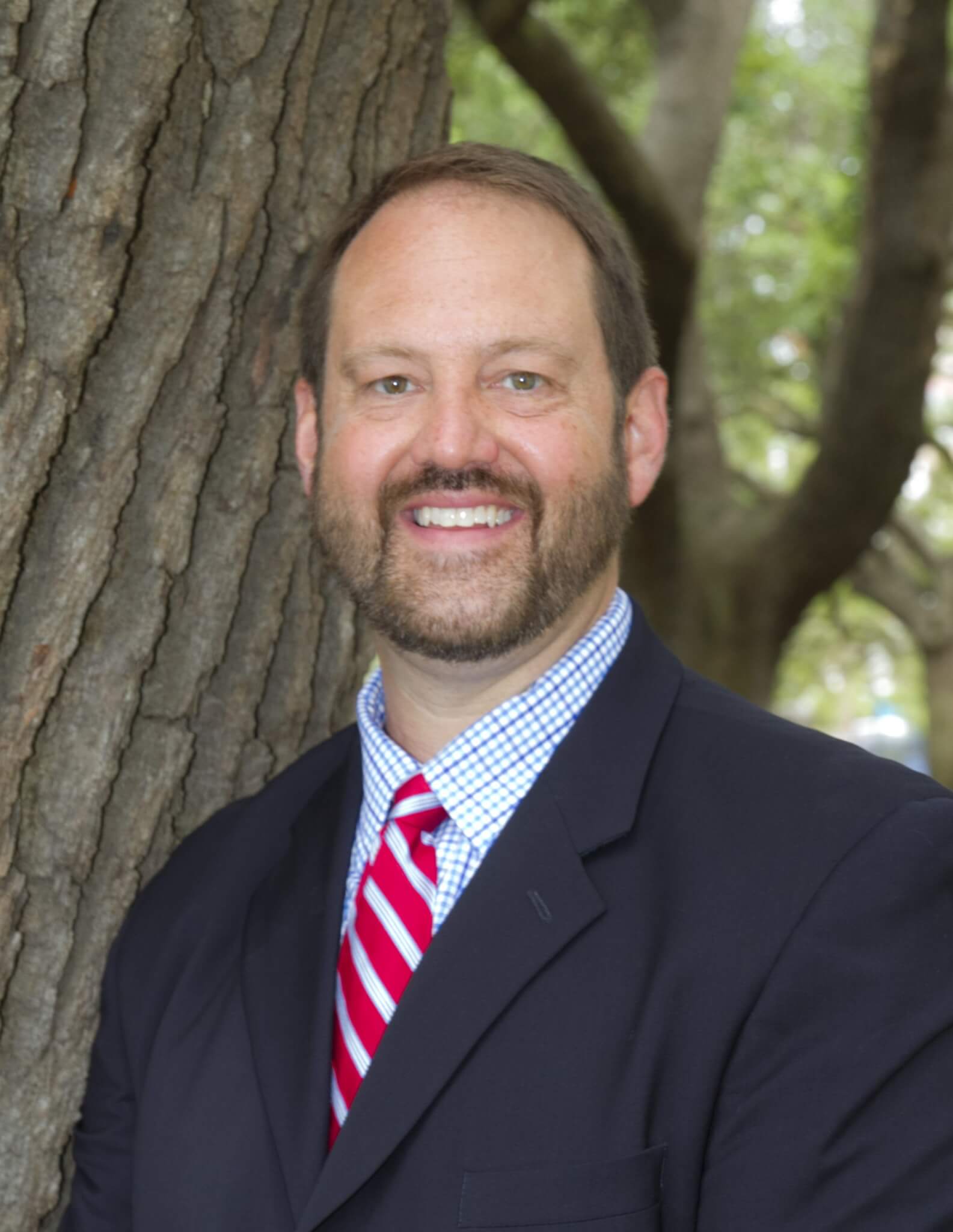 A FAMILIAR FACE AND A RICH LOWCOUNTRY HERITAGE
Drew Sineath has lived most of his life in Goose Creek and loves calling the Lowcountry his home. He has grown up playing on the playgrounds of Felkel Field, attending the local public schools and earning his Bachelor of Arts degree from the College of Charleston. Goose Creek is where Drew resides today with his wife, their two daughters, and their dog, Bridget. His wife, April, is also a lifelong resident of the Lowcountry.
Family Heritage
In fact, Drew's family, the Sineath's, have had roots in the Lowcountry dating back centuries. In the early 1800s, William James Sineath owned a tract of land referred to as the Oaks, consisting of over 650 acres of land. The property stretched south to areas around Ashley Phosphate Road (known then as Sineath's or Sineath Station) and the home, the 12-Mile House, sat near the present site of Trident Technical College.
A Familiar Face
Because of this lineage and familiarity with the area, April bills Drew as – A Familiar Face. "It always seems like everywhere we go – even if it is to the grocery store – Drew runs into someone he knows. " April says. "I always plan to stay longer than anticipated because I just know Drew is going to talk to someone he knows before we leave."
Community
In light of his rich heritage in the area and his own personal experiences, Drew has enjoyed contributing to and benefiting from one of the strongest bonds in the Lowcountry—COMMUNITY! This is why he chose to start the Goose Creek Fall Festival in 2007 which is an annual event that draws thousands of guests each year and raises money and awareness for the Helping Hands of Goose Creek, a local food pantry that feeds the hungry. Goose Creek, especially, is a community to which its citizens can retreat when the workday is over and enjoy family living in a relaxed environment. The Lowcountry is a safe place to rear children and offers top rated schools.
Drew can vouch personally for the quality of education since he attended these schools and his mother, Lin Sineath, taught for 13 years at Westview Elementary in Goose Creek. Drew's mother had a positive effect on a number of children at Westview, just as she did when he was growing up. "My mother is an inspiration to me," Drew says. "I owe a lot of who I am to her. Without her guidance, I would not be the person that I am today. She has supported me in everything I've done and has always encouraged me to do my best. My work ethic for my career comes from seeing how hard my mom worked as a teacher. She was constantly working on improving her skills as a teacher and it showed!
Drew's mother was also a great inspiration as a parent. Drew became a father for the first time in 2003 and then again in 2006. "God has truly blessed me with two wonderful children," Drew says. "I now know what it's like to love someone else so much that you put their needs before your own." It's something his mother has done her whole life.
In addition to his two children, April has also been a blessing in his life. "It was April who encouraged me to attend church." Drew says. "She, along with the birth of my first daughter, is the reason I know of God's saving grace today. Her encouragement allowed me to hear God's calling. She's not only my wife, but she is also my best friend."
Drew also garnered inspiration from his father, James Sineath, who helped him get started in the business. "My father gave me the business knowledge and a start that has gotten me to where I am today."
DETERMINED, DEDICATED AND DEPENDABLE
From work ethic to success in business, Drew's philosophy remains the same, "If you are determined, dedicated and dependable, you will always accomplish your goals," Drew says. He puts the same determination into being a great real estate agent. He says that being determined, dedicated and dependable is vital for gaining repeat real estate business — something Drew knows about. Drew has assisted over 1,500 families since starting in real estate and finishes in the top one percent of all real estate agents in the Charleston area every year!
THE GOLDEN RULE
Drew is a firm believer in the Golden Rule: "Do unto others as you would have them do unto you." Treating clients with respect and fairness is something he does on a daily basis. Drew takes time to make sure his clients are familiar with the process of buying or selling a home. It is this dedication that has earned Drew respect from his clients and the reason why you should call on this Familiar Face the next time you buy or sell a home.