A hot real estate market means it's a 'seller's market' – home inventory is low, competition is high. Although buying a home in a strong seller's market presents added challenges, especially for a first-time homebuyer, it's still possible to get an offer accepted on a place you'll love, but it takes patience and perseverance. Having a savvy buyer's agent doesn't hurt, either. Some important points to consider before beginning your search are:
Figure out how much house you can afford.
Determine how much down-payment you can afford and where it will come from.
Look for first-time homebuyer programs that will save you money in interest or down-payment.
Check your credit reports and correct any errors.
Get pre-approved for a mortgage.
In a hot market, you must be prepared to move quickly when you find a home you love. (immediately put in your best offer.)
Don't be afraid to negotiate, even in a seller's market.
Don't become emotionally attached to any property.
Work with an experienced buyer's agent that knows the market in the area you want to live. They may know important details about specific neighborhoods or whether new businesses are coming to town and where they will be located. They'll also have a good grasp of home values in the area, which will be important when you're ready to make an offer.
Don't get pressured into making the wrong purchase just because it seems like every property has a line around the block and offers are being made the same day. You can still act quickly to avoid losing the right property but there are many things you should first consider before pulling the trigger on a specific home.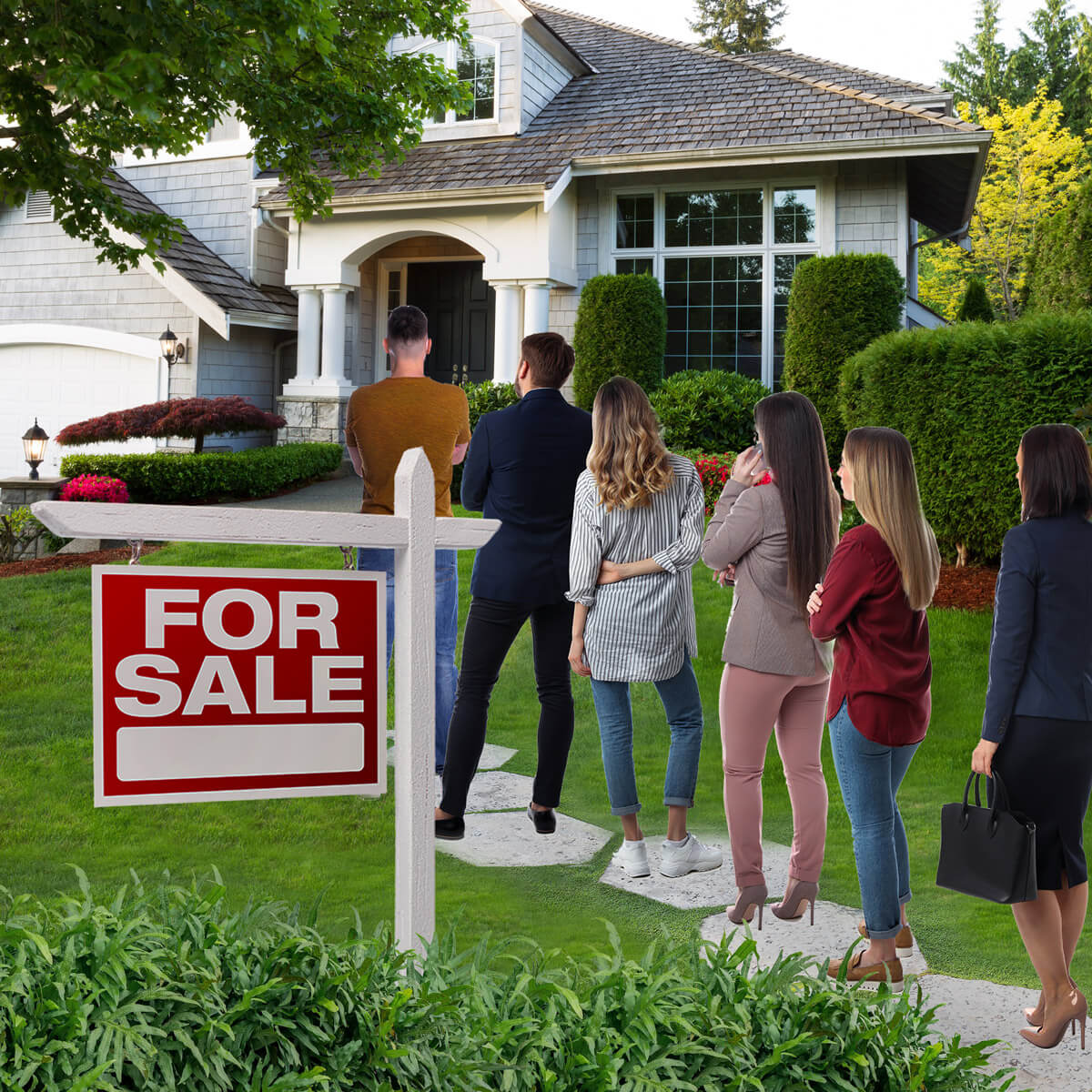 Beginning Your Home Search
The key to beginning a search is location, features, and condition of the property. Location is a top priority for buyers because it impacts many aspects of daily life, including the commute to work, options for shopping and dining out, location of schools, local traffic, and public transportation. Let's take a look at some important aspects to consider related to location.
Is the location safe?
Crime mapping services can show when and where crimes were committed near your desired home, as well as the type of crime.
Are there good shools nearby?
Even if you don't have children, the quality of nearby schools is something to look at when buying a house. Homes in neighborhoods with better schools hold a stronger resale value.
What is the neighborhood really like?
Visit the neighborhood at different times of the day to get a feel for activity in the area. Are the properties well-maintained? Is there excessive noise? Is it walkable, or bikeable? Try to talk to some of the neighbors about what it's like living there.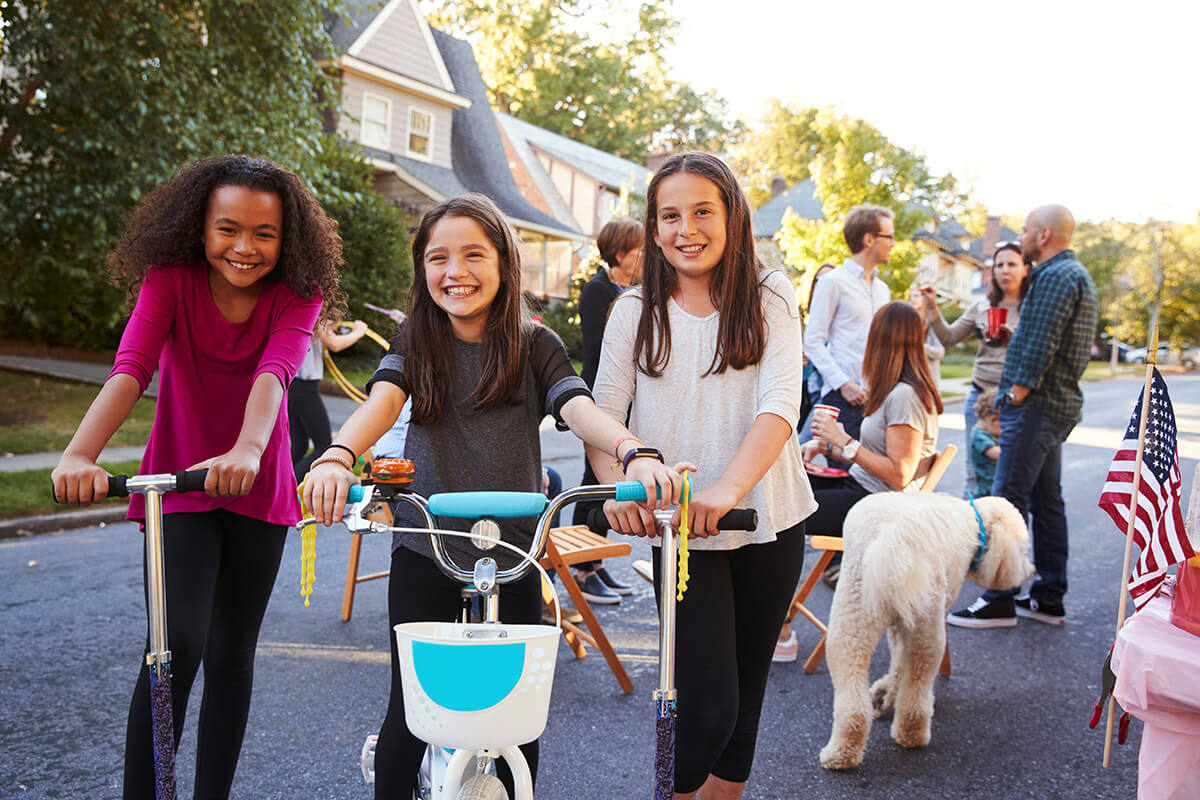 How convenient is it based on your lifestyle?
Is the home close to grocery stores, restaurants or other services you'll regularly need? Drive around to see what amenities are nearby. You might try to get there at your regular travel time to check out the potential commute.
What type of home is best for your lifestyle?
There are various types of homes from which to choose when looking for a home with the features that fit your lifestyle. Detached single-family homes are the most commonly purchased type, but depending on the location, a condominium or townhouse might be a more suitable or affordable option. If you're just starting out, you might not need (or want) a house. Buying a condo gives you less privacy and space, yet when considering that some of the maintenance is taken care of for you and the potential amenities like a shared gym or playground, it can be a worthwhile tradeoff. It might even become an investment property if you decide to upgrade.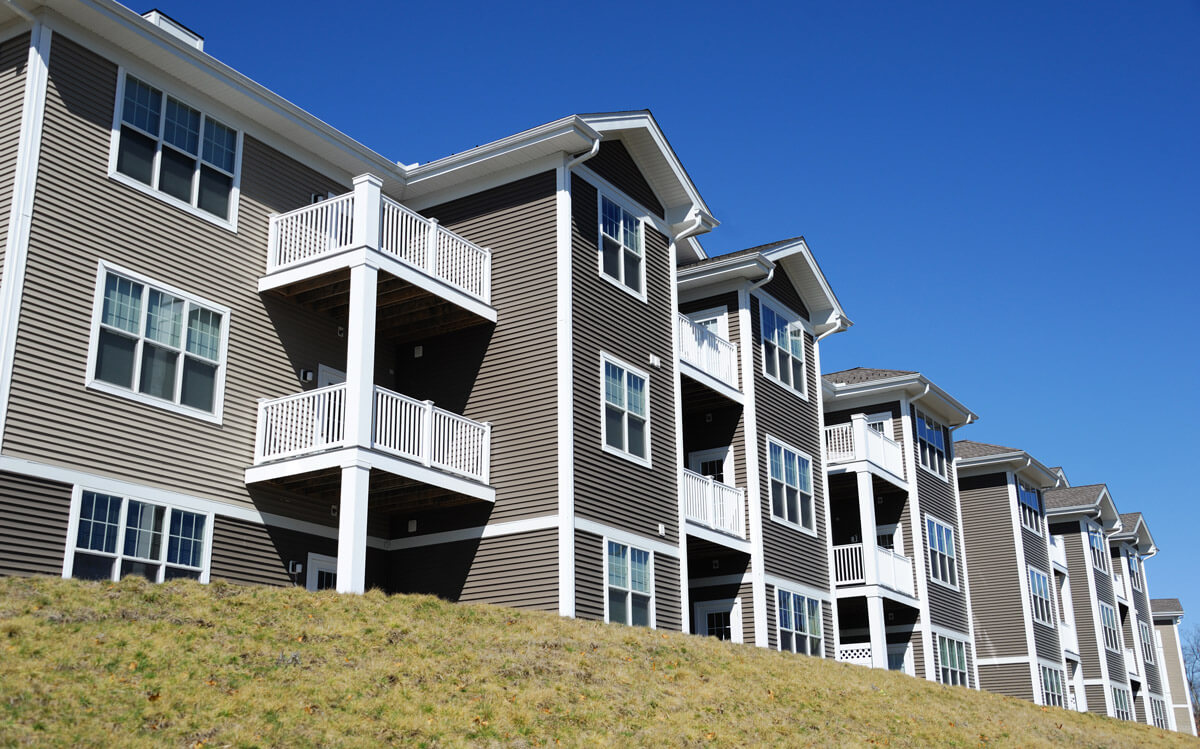 Other Features to Consider
Once you've decided what type of home you want, you should consider other features such as the outdoor space, especially if you have kids, a dog, or like gardening. Is the land suitable for the use you intend for it? Is the floor plan convenient for your lifestyle. Are there enough bedrooms and bathrooms to accommodate the size family you have or intend to have. Is there a bedroom on the main floor, considering you may live there into old age or have to take care of an aging family member? Make sure the house can grow with your fluid family situation. Are there enough closets, a pantry, an attic or basement (not really in Charleston) or a screened in porch (that's more like it!) that is usable. Is there outdoor storage?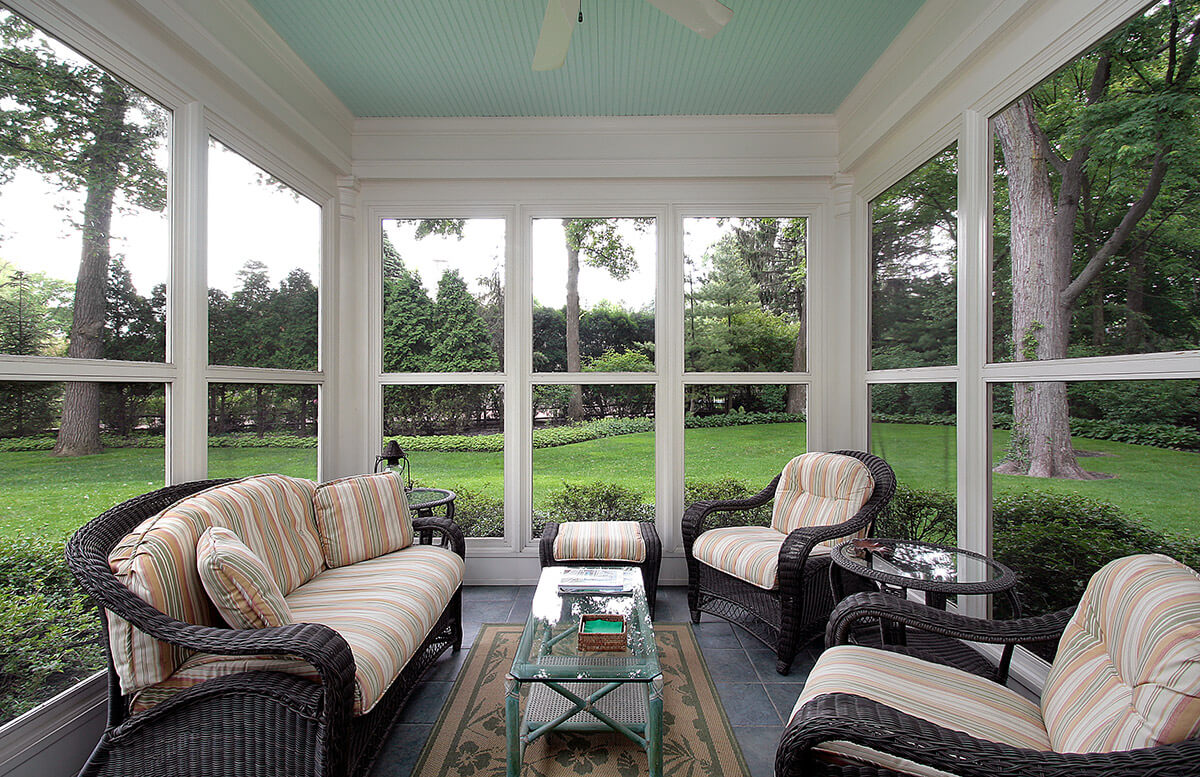 Know your non-negotiables
Think about what features are must-haves, especially in a hot real estate market. You may need to compromise on your vision of a perfect home. Knowing what you really can't live without could keep you from making an offer on a home that's not going to be a great fit. Don't fall in love with a house at first sight, which may cause you to overlook problems. In a hot market, searching for a home is more like dating than getting married.
Does it need repairs?
No house is perfect, even new construction homes. Some problems are cosmetic, but others could be unsafe. Make note of what needs repair inside and outside of the home. Nothing should be too small or too big to check. Something that may seem small like a broken baseboard could be a sign of a larger issue like water damage and mold. Write down or take pictures of any issues you see with the house.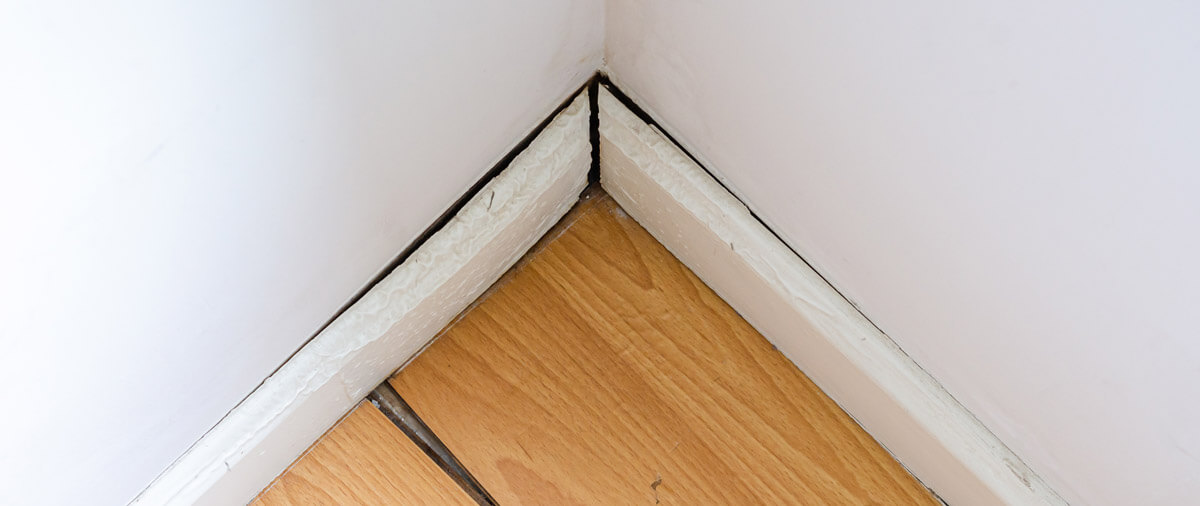 Once your offer's accepted and you're gearing up to purchase the home, make sure to get a thorough standard home inspection of the house's mechanical systems, air conditioning and heating, electrical and plumbing. If the appliances are included in the sale, are the appliances in good condition. What is the age of the roof and what is its condition? Are there any cracks in the foundation? Are there large trees close to the house with roots that could cause a problem with pipes or the foundation.
Sometimes you can spot moisture damage from an odor. Any house that's been closed up will have a strong scent, but smells that imply there could be moisture, mold or vermin might lead you to consider a specialized type of home inspection.
Don't get too discouraged by aesthetics. Paint colors, hardware and fixtures are all relatively simple and inexpensive to change. Truly minor issues, like a cracked switch plate, don't really merit asking the seller to repair. Look past the cosmetic features that need 'fixing' and envision how you'll make the space yours.
Do Some Home Comparisons?
Start by looking at what's available in potential new neighborhoods. Then look online for newly listed resales in the area of your choice and recently sold listings to get a sense of the selling price compared to the listing prices of resales. Check the date of the listing and the date of the sale to give you an idea about how hot the market is in the area of your interest. By looking at the 'sold' listings, you'll learn more about the kinds of homes and neighborhoods you like or don't like and can choose which feature matter to you. If you have a great buyer's agent they will be doing all of this and more. They will explain the comparisons to you and additional things to consider, leaving no stone unturned, yet focusing on the parts that really matter.
Our Team Can Help
Our team of experts can provide you with comprehensive home comparisons and our expert opinion, saving you valuable time and helping you make informed decisions. Don't let the stress of home buying get in the way of your busy life. Let Drew Sineath Real Estate be your trusted guide. Contact us today to get started!
Avoid these common mistakes!
Buying a home is a major investment, and any money you can save along the way can make a huge difference. First-time home buyers are prone to poor planning. Here are some common errors.
Getting just one rate quote. Mortgage interest rates vary from lender to lender, and so do fees such as closing costs and discount points.
Making a down payment that's too small. A bigger down payment lets you get a smaller mortgage, giving you more affordable monthly house payments. The downside of taking the time to save more money is that home prices and mortgage rates may rise, and you could miss out on building home equity as home values increase. The key is making sure your down payment helps you secure a mortgage payment that you're comfortable making each month.
Ignoring local and state, VA, USDA and FHA loan down payment assistance programs
Not knowing whether to pay discount points, which are fees you pay upfront to reduce your mortgage interest rate. Interest rate savings can add up to a lot of money over the life of a mortgage, and discount points are one way to gain those rate savings if you're in the right position to purchase them.
Emptying your savings to close the mortgage. Find out the closing costs before making the purchase and be sure you have sufficient savings to cover unexpected fees and costs including necessary repairs.
Applying for credit before the sale is final. Your credit score is affected by every financial transaction. Wait until after closing to apply for any new credit.
Shopping for a house before shopping for a mortgage
Underestimating the costs of homeownership. After closing and moving in, monthly bills have to be paid, such as utility bills. Learn before buying what the average bills are for upkeep of the home you are purchasing.
Miscalculating repair and renovation costs of a new purchase. If you are buying a fixer-upper, be sure you know the cost of the repairs or renovations before you make an offer.
Working with an experienced buyer's agent and mortgage broker will help you navigate all the possible pitfalls. Contact us today for expert advice based on your goals. We will help you find the perfect home for YOU!