It is with great pleasure that we at Drew Sineath officially announce a partnership with Dave Ramsey and Ramsey Solutions. As such, Drew Sineath has officially become a RamseyTrusted professional.
The "RamseyTrusted professional" label creates an entirely new way of viewing our firm. To say that Ramsey Solutions is very careful with the companies it hands out this badge to is significantly underselling the prestige of the label. Being notated as a RamseyTrusted professional comes equipped with a certain level of prestige that only those who have consistently demonstrated to be worthy of it have the opportunity to obtain.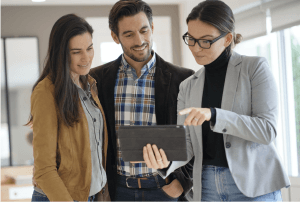 To be RamseyTrusted means that a company has, over an extended period of time, proven its worth with a wide array of customers in the following manners:
Serving to oversell
Any company can sell its product, collect its money, and move on. A RamseyTrusted professional has demonstrated a desire to not only be successful, but kind and trustworthy neighbors as well. Through the years, Drew Sineath & Associates has developed a reputation of putting its clients- and its fellow Lowcountry citizens- first.
Having the heart of a teacher
On top of merely doing business with customers and clients, a RamseyTrusted professional carries an inherent desire to spread knowledge of the industry to those customers and clients. Through the years, Drew Sineath & Associates has developed a reputation for walking its clients through every step of the home buying or home selling process.
Being there for every client, every step of the way
Providing top-notch service for clients is something that comes naturally to RamseyTrusted professionals. Companies that earn this label know that the clients' needs and desires drive business, and so being by their side to answer any inquiries and provide any sort of expertise or assistance they may require is a prerequisite for a successful professional relationship. Through the years, Drew Sineath & Associates has developed a reputation of standing by its clients' side from start to finish of the real estate process.
Consistently getting stellar reviews from clients
Perhaps there's no better way to gauge how a company does business than by reading the sum of its online reviews. No one review can set a rule by itself, but a wide collection of positive reviews paints the picture of a company that is widely regarded as consistently providing excellent service- and an excellent product. Through the years, Drew Sineath & Associates has collected scores of glowing reviews from clients, each of which praises our company's work ethic, knowledge, and results.
The chase for excellence never stops
Part of holding the RamseyTrusted professional badge means acknowledging that simply obtaining the badge is only half the battle. The other half of the battle is continuing to do all the things that earned that badge in the first place. RamseyTrusted professionals always remain in close contact with Dave Ramsey to make sure that all the criteria that merited the RamseyTrusted professional label continue to be followed. At Drew Sineath & Associates, we pride ourselves on maintaining clear, open lines of communication with Dave Ramsey to ensure that we never cease to meet and exceed the expectations that come with being a RamseyTrusted professional.