A 55 Plus Community is usually an age-restricted community that allows older adults to remain autonomous and enjoy a generally maintenance-free lifestyle with round-the-clock security. Most Communities consist of various size residences and numerous amenities, both indoors and outdoors, plus structured activities as well. This type of living offers older adults opportunities to socialize with people in the same age bracket and sometimes having the same interests.
In the 55+ Communities today one occupant of each property must be at least 55. The communities range from small city-based apartment complexes to single-family homes situated on a gated golf course to mammoth 9,200-person communities.
Deciding Where to Retire
Deciding where to relocate should begin with deciding how much you can afford, factoring in the cost of the mortgage and homeowners' association or community fees. Sitting down with a financial planner or trusted family member or friend can be beneficial. Most seniors want to live in a community near close friends or within traveling distance to family. Seniors also want to live close to a city with museums and cultural events and a variety of restaurants to experience. If you have a pet, another consideration you may need to include is finding a facility with a Dog Park and/or pet care services.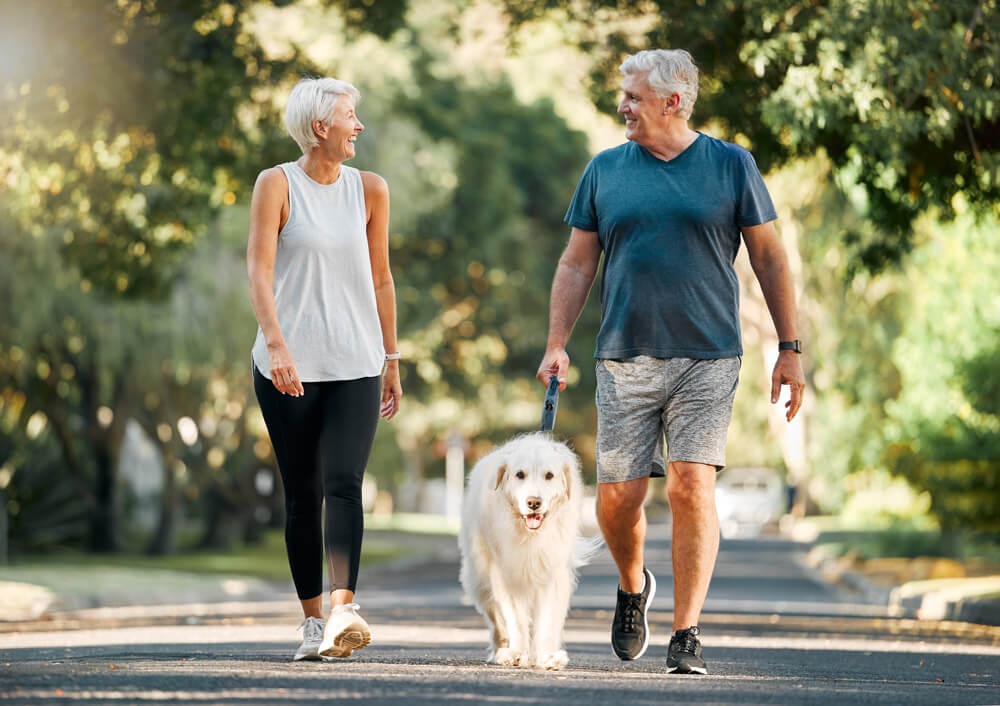 The next decision, after choosing an affordable community in a location you like, is to decide if you will need support services such as: housekeeping, meal preparation, errands, pet care, physical rehab services, assistance with activities of daily living (ADLs), medication reminders, or emergency call systems. Some +55 Communities offer a variety of these services to residents.
Don't Overlook Security and Safety
Also, safety and security are important to consider. Does the Community have lighted parking lots, sidewalks, streets and common walkways? Are the common areas well-lit? Do they have working fire alarms, carbon monoxide detectors, and smoke detectors. Are exit doors clearly marked and is an emergency evacuation map posted prominently.
Types of 55+ Communities
There are several types of 55+ communities.
Luxury Communities having larger homes with more amenities and luxury-level features.
Golf Resort Communities, as the name suggests, offer a resort-like environment where golfing is primary.
Active Senior Communities are for those 55+ and seniors that live an active lifestyle, having plenty of recreational activities.
Singles-Only Communities are for unmarried individuals and offer events and opportunities for residents to meet others.
Gated Communities have added security and greater privacy.
Niche Communities are for those with specific special Interests.

Desirable Community Features
Active Lifestyle Features
For those seeking an active lifestyle, there are a number of features you may want:
Walking/Running/Biking Trails
Social Sports like pickle ball and basketball
Personal Trainer availability
Exercise Classes
Swimming Pool
Sports Courts
Fitness Centers
Dining Areas, Cafes, Bar
Educational Classes to keep the mind sharp, to learn new skills, enjoy lectures about interesting topics, learn new hobbies and crafts
Social Events where residents can meet others in the community.
Art Rooms where residents can pursue a hobby
A space where adults that are still working can work remotely
Community Gardens (agrihoods) where residents can tend flowers, fruits, and vegetables
On-site Library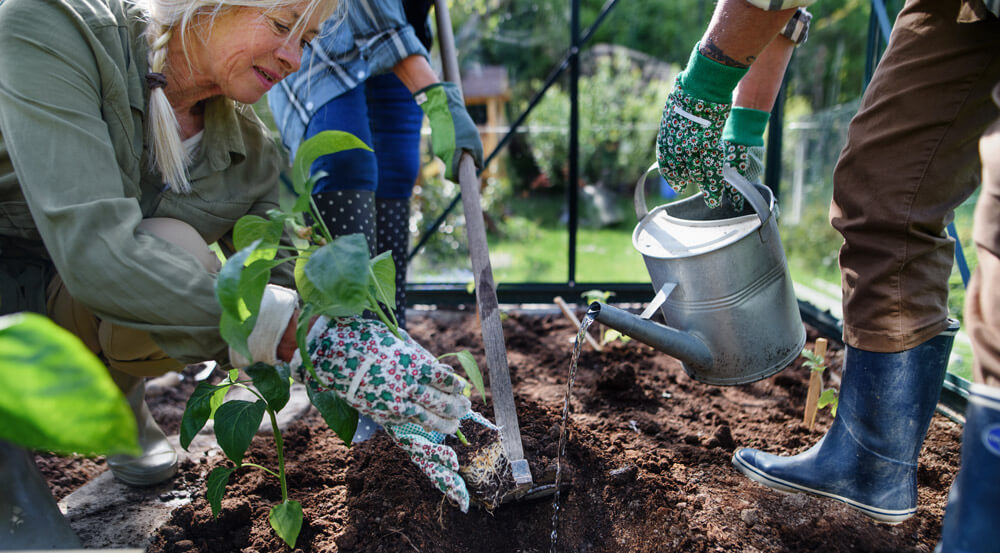 Other Important Features
Other sought-after features include: cooking classes, shuffleboard, bus and field trips, a campus that is handicapped accessible, community picnics and barbecues, opportunities to engage in charitable endeavors, a location close to shopping malls, hospitals, churches, grocery stores, medical offices, theaters, restaurants, other community facilities.
The Importance of the Community Clubhouse
Prospective buyers also seek a community having a clubhouse where residents can connect with their neighbors, a space where community members can gather for Bible studies, card games, game clubs, bingo, coffee groups, family gatherings, or movie nights. The sense of community that is felt among the residents can have a huge influence on a person's sense of well-being and the quality of life they experience. Many adults living in these types of communities know their neighbors and often have the same goal of creating lasting memories together.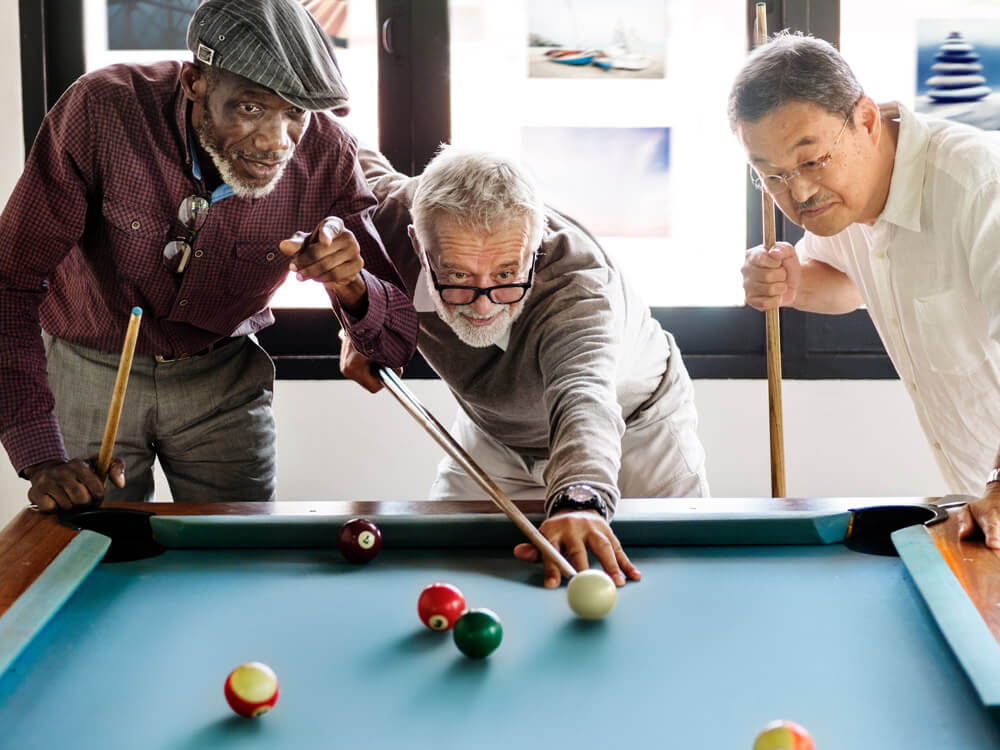 55 Plus Community Home Styles
55+ Community buyers look for homes with compact, comfortable living spaces that have the same luxury features of their former home without all the home and lawn maintenance. They seek out a home with "universal design" features: no-step entries, single-floor living and wider doorways and hallways to allow for walkers and wheelchairs, in case you'll need them one day. Although these features are common in 55+ Communities, some communities may have these features attractively blended into the architecture.
Some 55+ Communities have multiple floor plans available, all built with older adults in mind. The common feature is that they are single-level homes, which are more affordable than multi-level homes and have a reduced risk for falls, have more livable square footage, increased energy efficiency, and have wider doorways and more accessible bathroom features. Many have open floor plans that are designed to be easy to evacuate in case of fire or other emergency.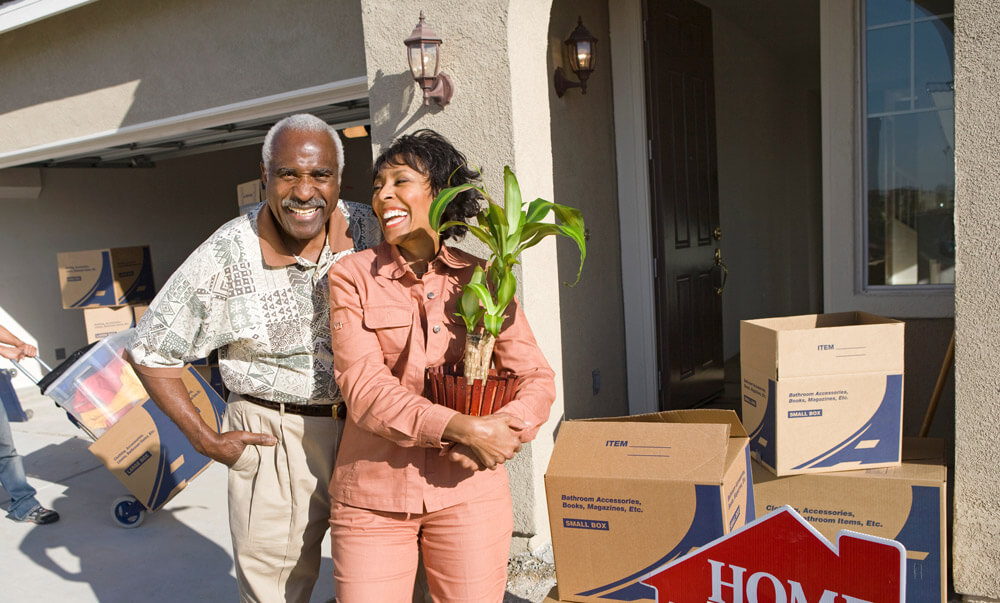 Look Before You Leap!
Your retirement happiness depends partly on the type of community in which you choose to reside and the lifestyle you lead. Choosing the community with the features you seek is only part of the job in finding your retirement dream community. Before you buy, try to learn as much about your neighbors and the community as possible, and about who owns the land adjacent to the community. Try to find opportunities to interact with the staff. Are they trustworthy, polite, showing love and patience. Be sure to read any and all covenants and restrictions carefully so that you are not surprised later by rules and regulations required by all residents, which would hinder your retirement enjoyment. It takes work to find the right property for you. Our expertise in 55+ communities makes us the perfect choice to help you find the ideal community that meets your needs. We would be delighted to assist you.