5/14/2019

You've heard the real estate rumors:
The market's about to turn
The market's going to crash
Now's not a good time to sell
Now's not a good time to buy
What's the truth? Is there any validity to these claims? Is now still a good time to sell? Is now still a good time to buy? In this week's blog post, we talk about how to determine the best time to sell and how you can best prepare to list your home. Be sure to stay tuned in a couple of weeks to hear about the best time to buy and tips for first time home buyers. Here's a quick review of the national and local market:

National Market Update: The continued increase in activity for the national real estate market is attributable to the persistence of lower mortgage rates. While they are rising slightly, they are still well below what they have been the last several years, and below where economists thought they would be at this time. According to research by the National Association of Realtors, "economists expected rates to climb to 5.5% in 2019, but instead they have hovered around 4%. (They were 4.17% on 30-year, fixed-rate mortgages as of April 18, according to Freddie Mac data.) Economists say rates are now likely to rise a little to 4.5%, still well below what buyers were dreading."

Local Market Update: According to the latest stats for home sales in the Tri-County from the Charleston Trident Association of Realtors, for the last 12 months (April 2018-March 2019) "Pending Sales in the Charleston- Trident region were down 0.5 percent overall. The price range with the largest gain in sales was the $200,001 to $300,000 range, where they increased 4.5 percent." A small decrease compared to most surrounding areas. According to additional figures, the homes that are performing well on the market are outlined below:

"The overall Median Sales Price were up 5.8 percent to $269,900. The property type with the largest price gain was the Single-Family Homes segment, where prices increased 5.1 percent to $289,000. The price range that tended to sell the quickest was the $150,001 to $200,000 range at 33 days; the price range that tended to sell the slowest was the $300,001 and Above range at 72 days."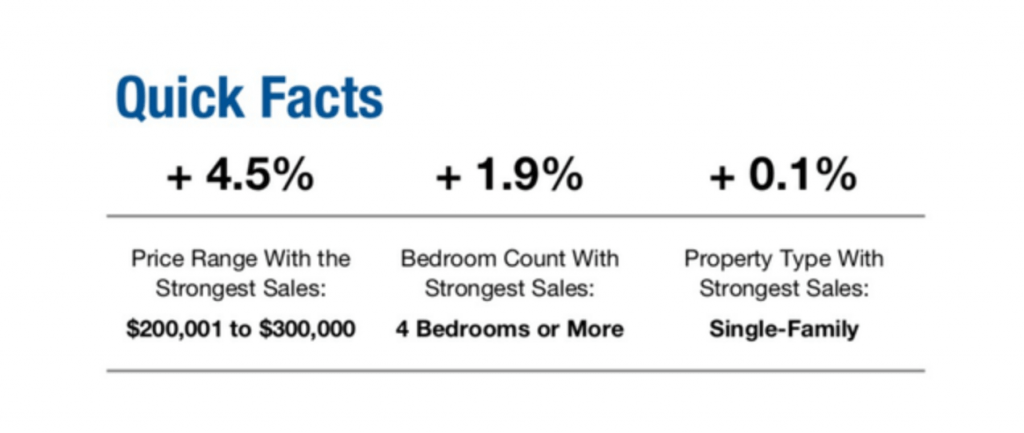 5 Elements to determining the best time to sell your house
While Spring is the most popular time to sell, there are good times to sell year round. Most job relocations happen in the winter, November-January. The Summer months are when kids are out of school and moving is easier on the family. Autumn months provide the best showing weather, making it easier to get people to go from house to house when temperature is moderate (much like the Spring). So truly, there is no "perfect" time season-wise. It all depends on the stage in the buy/sell process you are in. Obviously market flow plays the biggest part, but the stats according to World Property Journal according to greatest seller premiums according to seasons are: June (9.2 percent); May (7.4 percent); July (7.3 percent); April (6.4 percent); March (6.1 percent); August (5.8 percent); February (5.6 percent); September (4.7 percent); November (4.0 percent); January (3.7 percent); October (3.3 percent); and December (3.3 percent).
Assessing the local economy
What is your area market doing? Are businesses booming? Are local home sales rising or falling? Note: this doesn't always mean you shouldn't sell. What indicators do you use to assess the local market? Look at the average days on market in your area to gauge the temperature of the local market. If homes just like yours are taking longer than the average DOM (days on market) this could indicate lowering demand for the certain type of property. This is why comparative market analyses by your Realtor are so important. When your house is priced appropriately for the market, your chances increase of selling your property under the average DOM and for or above asking price. Want to know what your house is worth? Get a free home valuation report from our team. Also ask, are jobs opening up in your area? Are businesses booming and hiring people not just from your area, but also bringing people into your area to work?
Determining mortgage rates.
What are mortgage rates looking like? Are the odds in your favor when it comes to potential buyers obtaining a loan? Mortgage rates fluctuate, but a continuing trend may cause loan applications to take a dip during particularly high seasons of interest rates. Also, first time home buyers may have more difficulty obtaining a loan, whether by not having substantial knowledge of the process, or working to make low credit scores or other factors work out. Be sure to assess your target buyer's market with your agent to determine who is pre-approved and most financially eligible to make an offer on your home.
​

What needs to be repaired or renovated to make your home sell ready? Can you get full price out of your home based on its inherent value? Check out our post on renovations for every season to make a list of preventive maintenance items that will keep your home in the best shape to sell.
Preparing yourself to move
Are you a ready and willing seller? What's your motivation to move? If you aren't serious about selling your home, buyers will be able to tell and may try to undercut your selling price or worse, not make an offer at all if they see no improvements or signs you are motivated to move. Make sure you are mentally prepared to do all necessary to make your home an eligible contender on the market, especially when the market is a buyer's market, and make wise decisions on what concessions you are willing to make.
If you follow these five elements and find yourself ready to sell, give us a call to talk over the listing process. Selling your home doesn't have to be a headache. We have an experienced team with over 25 years in Lowcountry real estate. We are here to serve you and look forward to walking with you along this journey!